In 2019, the NAMB Trustees, including SBC 2022 Presidential Nominee Willy Rice along with Pastor Grant Gaines of Tennessee, received the following letter below regarding the actions of NAMB President Kevin Ezell and his NAMB PR Director Mike Ebert.  Also in 2019, 150 Baptist journalists of the Baptist Communicator Association were informed of the threat Ebert made against Hannigan.  Interestingly,  Ebert was the President of  BCA at that time  and its own code of ethics prohibit the very actions he took to protect Ezell.  Read below to know more in relation to 2003 when Ezell took clergy penitent privilege after civil authorities questioned him in a child molestation case.  Note:   The abuser was found guilty of 10 sexual abuse felonies against 7 boys.  Still another 150 Baptist national leaders including the NAMB Trustees and the SBC President, SBC EC President/CEO, the SBC Executive Committee members and several State Baptist Executive Directors were also informed.  COMPLICITY BY SILENCE THEN,….yet  WHAT NOW SAY RICE, GAINES, and ALL the NAMB TRUSTEES?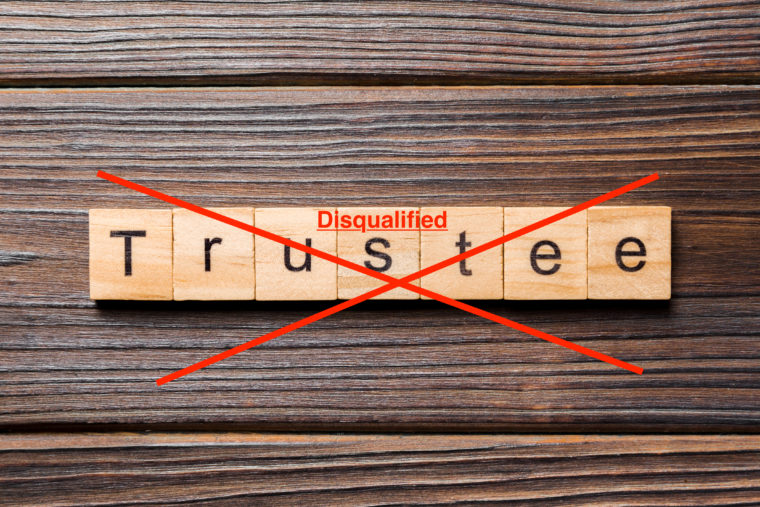 Who was Protected by the Threat?  Ezell, Mohler, Akin, Scroggins, Moore, others?
Why did Ezell direct or allow Ebert to threaten Mrs. Hannigan, herself a sexual abuse survivor?  Maybe it was became he was protecting not only himself, but other Highview Baptist leaders.  Among the leaders at Highview at the time were Southern Baptist Theological Seminary President Al Mohler, current Southeastern Theological Seminary President Danny Akin, SBTS Dean and later LifeWay President Tom Rainer, current Family Church Pastor and LifeWay Trustee Chairman Jimmy Scroggins (remember the $1 million gift to Rainer that Scroggins solely authorized?), SBTS Dean and former SBC Ethics and Religious Liberty President Russell Moore.  Was Ezell protecting himself and others when he misused the SBC trust, financial resources, and positional power to threaten Hannigan for just personal reasons or was he also covering for one or more of these men?  What did Mohler, Akin, Rainer, Scroggins, and Moore know about the claims of abuse by Maggard?  What was known in 1996 when Maggard mysteriously disappeared from his post as Principal of Highview School at virtually the same time Highview hired Ezell to be their pastor and how many of the above listed people knew about the situation?
What Now Rice, Gaines & Trustees?
What will Willy Rice now do as the NAMB Trustee Vice Chairman, member since June 2018?  What will Grant Gaines do as a NAMB Trustee since June 2019?  Will the NAMB Trustee body do their fiduciary duties for SBC and moral duty to Mrs. Hannigan  to discipline Ezell and Ebert AND make restitution to Mrs. Joni Hannigan?  The record is clear and documents available, so will there be justice? OR will this continue to be The Only Sexual Abuse Case NO ONE is allow to talk or write about?
—————————————————-
Now made public… Letter emailed to NAMB Trustees in Nov. 2019  
Let me get straight to the point.  Kevin Ezell's unfounded threat through Mike Ebert in June 2018 of a libel lawsuit against female Baptist journalists Joni Hannigan was cowardly, deplorable and deserves an immediate personal apology, restitution and discipline of Ezell and Ebert.  Frankly, termination for Ezell's punk, bullying behavior is in order for his silence inducing threat against a sexual abuse survivor.   Mrs. Hannigan's offense was to publish what Ezell wanted to remain hidden in a child molestation case of 7 boys while he was the Pastor at Highview. (acts prior to his arrival)  He ashamedly misused the power and resources of NAMB and the trust of his position to further damage a former journalist trying to reengage in writing.  ABUSE of POWER, POSITION and TRUST!  Maybe it was because 5 other SBC entity heads were members of Highview and connected to SBTS.
Both Ezell and Ebert know that Mrs. Hannigan wrote straight-line truth in her 5 sentences on Ezell's invoking clergy penitent privilege in a child molestation case in KY.  Her facts were from public information available through Louisville newspapers and legal filings.  Hannigan's 5 sentences on Ezell were buried in a some 3,000 word article on the SBC Resolution on Reporting Sexual Abuse and MeToo.  She wrote this story less than a month after publishing her own sexual abuse by a deacon of a church cooperating with the SBC.  Within 4 hours of Hannigan's publishing the article, Ebert sent his threatening text message. (see below)
The message sent to Mrs. Hannigan and all other journalists was LOUD and CLEAR, you will be punished professionally and threatened with a lawsuit if you publish what Ezell wants to remain hidden.  Sadly, Ezell's threat not only worked temporarily against Mrs. Hannigan, but is still impacting other journalists today.  Mrs. Hannigan published the threat on her website some 8 months later, entitled 'Kevin' Ezell's warning threatening to sue me for libel after my SBC story.
——————————————————————
NAMB's Attorneys Take a Win at All Cost to Truth and Justice
The attorneys representing your insurance company and the NAMB Trustees have demonstrated little regard for truth and demonstrated a win at the cost of justice or regard for the damages their lying defense claims by bring to the SBC.  These false claims by attorneys are under your fiduciary watch.
In spite of NAMB Trustees remaining publicly SILENT on false claims to federal courts, several journalists have recently chosen to speak to the issues.  Several notable articles have been published recently with notable repostings by Robert Downen of Houston Chronicle and former SBC CEO Morris Chapman.  (Links Below)
You have fiduciary duties to speak into these legal and financial threats, along with false claims filed by NAMB VP Carlos Ferrer via his affidavit.  You have a duty to demand Ezell obey Mt. 18 and also give an account for his actions under cross examination in keeping with Prov. 18:17.  Sounds like a broken record, but God's Word is to be obeyed as we seek resolution inside or outside fo the courts.
If the NAMB Trustees and the EC ignore justice and willfully remains silent in the face of the false representation to the courts by attorneys, the SBC deserves whatever the legal fallout that may come as well, the loss of trust in the NAMB Trustees and SBC partnership.  If you let Ezell and Ebert threaten a female journalist for telling the truth and not seek to make things right with Mrs. Hannigan, you should remove yourself from your fiduciary responsibilities in service to Southern Baptists.
I am praying you act, lest you become complicit in Ezell's behaviors and the false claims of your attorneys.  But if choose to remain silent, God still will not be mocked and what has been done in darkness will come into the light.
Will McRaney
** Note:  This letter was before NAMB lost twice in 5th Circuit Court of Appeals and the US Supreme Court denied NAMB's request to be heard by the court.