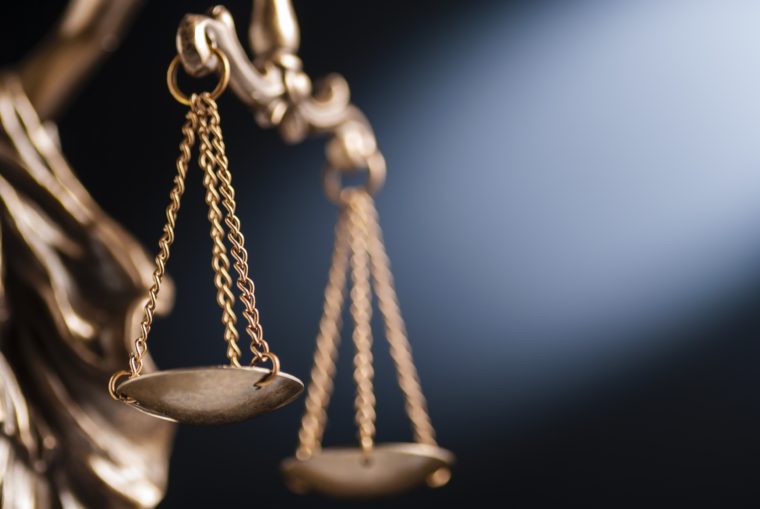 Review of evidences from various sources, primarily from firsthand experience or knowledge, and printed evidence reveals that the NAMB President Kevin Ezell has repeatedly violated (1) US Laws (one which the lawsuit is based), (2) the SBC Constitution and Governing Docs, and (3) Biblical Commands.   Individually and collectively, these violations reveal a pattern that warrants correction and discipline by those with oversight responsibilities.  That oversight in the SBC is slated to come from the entity trustees.  During the annual meeting, SBC messengers elect trustees to represent them and provide accountability for each of the SBC entities.  Trustees have the responsibility to hire the entity's executive leader (President).
Violations and Account Summaries:
The following is a summary of three areas of violations, followed by select summary accounts of the failures in leadership by the NAMB President, Kevin Ezell.
Violations of US Laws
Violated Tortious Interference laws
Violated Defamation laws
Violations of the SBC Constitution and Governing Docs
Violated

SBC Bylaw 15

a NAMB Trustee simultaneously became a NAMB employee

Violated

Article VI of the Business and Financial Plan

raising money from churches outside CP & AAEO

Violated

Article IV of the SBC Constitution

exercised and now has legally claimed absolute rights and privileges over an SBC voluntary partner (BCMD and others

Violated the

Strategic Partnership Agreement (SPA)
Violations of Biblical Commands
Violated the commandments to "not bear false witness"
Violated and continues to violate – Matthew 5:23-26, etc.
Not living and leading above reproach – Titus 1:6-9
VIOLATIONS and SELECT SUMMARY DETAILS
Violations of US Laws:
While the legal claims are still before the courts, the evidence clearly demonstrates that…
Kevin Ezell violated tortious interference laws multiple times.

Kevin made written threats, transmitted threats electronically, made secret bribes around me as the Executive Director, and

after I was terminated, the minutes of the BCMD and the financial records of NAMB give evidence that Ezell paid off on his bribe

. Ezell increased his interference and made financial threats after I and the General Mission Board of the Baptist Convention of Maryland/Delaware rejected his offer to take 100% controls of church planting in the new Strategic Partnership Agreement NAMB created.  When I and the BCMD leaders were unmoved by the threat, the BCMD Board formally voted in Feb. 2015 to continue to partner with NAMB but not surrender the MD/DE mission field or our jointly funded staff members to NAMB.Ezell used his staff, BCMD President Bill Warren, and NAMB PR Director Mike Ebert to carry out and cover up the illegal interference and financial threats, but BCMD Board's records and testimony reveal Ezell violated US tortious interference laws.  The BCMD had to accept a new Strategic Partnership Agreement (SPA) after my termination and PRIOR to receive funds for partnership missions.  Ezell had the right to cancel the SPA IF he had the required conversation with me as the Exec. Director, but he did not meet as required and canceled the SPA anyway on Dec. 2, 2014.  However, it is a violation of US laws to tie the breaking of an agreement and funding in exchange for the termination of an individual.  SBC mission dollars were weaponized for wrong.
After my termination in June 2015, Kevin Ezell called his good friend Jimmy Scroggins of Family Church in West Palm Beach in the fall of 2016 to seek my removal from the FL Baptist Convention's Pastors Conference in Nov. 2016. A audio voice mail and the written account from the FL Conv. Pastor's Conference President provide ample evidence.  Jimmy Scroggins was given 3 specific written opportunities to deny this fact before NAMB Trustee and SBC leaders, but did not.
Kevin Ezell either ordered or allowed my picture posted at the entrance to NAMB headquarters. This picture effectively sent the signal that I was persona non grata.  I made no threat against Ezell, but Ezell knew what he had done to me, multiple times.
Not only has Ezell violated tort laws with his intentional malicious threats, bribes and payoffs, Ezell has allowed the insurance companies to make arguments in his defense that violate the SBC Constitution and historic legal position.  In a sense, Ezell has used the "church" to escape legal judgment AND placed the entire SBC at risk for ascending liabilities with their false arguments.
Kevin Ezell violated defamation laws.

Via emails to the leadership of NAMB and/or the BCMD, Ezell claimed I refused to meet, claimed he had asked repeatedly to meet with me and my staff, claimed I repeatedly violated the Strategic Partnership Agreement, claimed I did not return a phone call from a NAMB staff person, and claimed I had patterns of defiance and disregard to partnership. Ezell met a legal requirement of libel by sharing those lies with others in writing.  NAMB published false statements about me in June 2016 BP and then against in May 2017. As well, NAMB Trustee officers claimed in writing that I had refused to meet and that they had completed a "thorough" investigation, even though NAMB Trustee had not ever spoken with me not one tie in regard to this.
Former NAMB VP

Steve Davis

and former NAMB VP

Jeff Christopherson

claimed in writing and in a small public meeting that I violated the new hiring procedures that guides the hiring of jointly funded and State Convention Executive Director supervised missionary staff. Davis and Christopherson of NAMB told my (BCMD) leadership on March 11, 2015 they had given me a copy of the new hiring procedures, which they had not.  Two pieces of evidence emerged after the meeting. 

First

, I made multiple written email requests to Davis, who at that time was our NAMB rep for the BCMD, to produce for me any evidence that Christopherson had ever sent me a copy of the new procedures.  Davis could not produce any record that such a new hiring document was ever even sent to me.  

Second

, it does not matter what NAMB Davis or Christopherson sent to me unless they could produce a signed copy of my agreeing to the changes in the Strategic Partnership Agreement (SPA) AS REQUIRED in the SPA that was in force. They could not produce a signed copy or even provide evidence they ever even sent a copy of any new hiring procedure for jointly funded missionaries.  I later made a written request of Davis for a retraction for providing false information and making false claims against me in front of my employer, the BCMD, General Mission Board, and staff leadership.   Davis replied on July 31, 2015 at 4:00 PM, "Might be best to just let things be and (m)ove on." 

Davis and Christopherson were both complicit at points and active at other points in the lies and deception

 by Kevin Ezell their boss in his efforts to threaten a historic partner (BCMD) and in his weaponizing SBC mission gifts entrusted to NAMB to terminate the executive leader of an SBC partnering missions organization.
Violations of the SBC Constitution and Governing Docs:
Firsthand information and supporting testimony reveals that Kevin Ezell repeatedly violated the SBC Constitution, SBC Business and Financial Plan, the SBC Bylaws, and Strategic Partnership Agreements.  SBC Constitution Article XII "All incorporated entities of the Convention shall be required to comply with the letter and spirit of this Constitution, the Bylaws, and the Business and Financial Plan…"
Kevin Ezell violated SBC Bylaw 15

…when he hired a NAMB Trustee David Washington in 2012 from Detroit, Michigan to be the Send Detroit Coordinator. Ezell did not require Washington to resign as a NAMB Trustee, but Ezell allowed Washington to occupy both roles for a period of at least two years. Thereby, Ezell had a NAMB Trustee simultaneously serving as a NAMB employee in clear, direct, willful violation of the SBC Constitution.

Kevin Ezell violated Article VI of the Business and Financial Plan

…by having NAMB Send Baltimore Coordinator Ron Larson and other NAMB staff out raising money directly from SBC cooperating churches in MD/DE. These churches were already sacrificially giving to SBC special missions offerings, their Association, and the Cooperative Program. SBC entities are strictly prohibited from raising funds apart from CP and the existing mission offerings without the advance approval of the SBC or the Exec. Committee.  And, no church can be approached financial contributions.  Ezell had already defunded financial support for missions to and through non-Southern Associations and their leaders and removed the existing and historic requirement and practice for church planters to financially reinvest in their Association.  Then Ezell or Christopherson said to me referring to Associations, "they need to earn theirs" when asked about this defunding.  Ezell's own emails acknowledge he had NAMB staff members out raising additional missions funds from churches.

Kevin Ezell violated Article IV of the SBC Constitution

…through his claims and his attempts to exercise authority over another fully autonomous Baptist body, the BCMD a State Baptist Convention. The evidence is abundant and clear that Ezell threatened multiple times, bribed and then quickly paid off on the bribe against the Baptist Convention of Maryland/Delaware (BCMD) and its Executive Director, me. The records and minutes of the BCMD provide the evidence. In the legal defense filings by NAMB, NAMB attorneys representing the NAMB insurance company claimed "absolute rights" and "absolute privileges" to violate tort laws and to defame a voluntary SBC partner.Testimony and written evidence reveal that Ezell's actions of interference and authority were not limited to the BCMD, but similar patterns of Ezell's behavior have emerged from other State Conventions.  Furthermore, the new BCMD Executive Director was a friend of Ezell from KY.  AND, 3 SBC leaders provided written recommendations for the new Exec. Dir, two of which were members of Highview, were Ezell served as the Pastor prior to NAMB.

Kevin Ezell and his staff violated the Strategic Partnership Agreement (SPA)

… with the BCMD almost at will, even when they were confronted while they were doing it. The BCMD leadership revealed in a Board meeting in Feb. 2015 some 7 specific ways Ezell and his staff were violating the SPA. When according to the SPA funding formula, NAMB should have been increased it financial percentage of the partnership ratio on mission projects, Ezell and VP Christopherson directly and knowingly violated the SPA in order to put additional financial pressure on the BCMD. Appearances suggest that they wanted to pressure the BCMD into a new SPA that gave NAMB 100% control over church planting the MD/DE regions. Our experience with NAMB routinely violating the SPA in relationship with the BCMD is consistent with several other State Conventions. Furthermore, with my termination, Ezell exchanged NAMB/SBC mission dollars for that agreement according to the Minutes of the BCMD General Mission Board in Sept. 2015.  Ezell got a completely new SPA after my termination and after Ezell helped place his friend as the Exec Director in WVA.
NAMB (Ezell and NAMB staff) made numerous  violations of the approved SPA: Article I.2; Articles I.5;  Article I:8;  Article V.1;  Article IV.3;  Article II.1f;  Article I.9;  Article I.13;  Article I.12;  Article II.1b & c
Violations of Biblical Commands:
All Christian, including leaders, have blind spots regarding their lives, which is why we are commanded to give and receive spiritual correction to and from each other (1 John 5:16).  Hebrews 3:13 warns us that if we don't warn/correct another, we run the risk of being "hardened by sin's deceitfulness."  However, when there is willful and repeated sin as noted in 1 John 5:17-18), we should examine our salvation (2 Cor. 13:5-8).  Kevin Ezell's disregard for basic biblical commands raises numerous questions and has people saying, "I don't see the Spirit of God anywhere around Kevin Ezell".
Kevin Ezell violated the commandments to not bear false witness in numerous verifiable ways. This false witness (deception and lies) is both a part of the legal case against him and the deception has been experience by other leaders.  The numbers of these documented reveal a clear picture, a person who evidently does not fear God, struggles to tell the truth, and cannot be trusted.
In writing

… Ezell lied claiming I refused to meet with him (to other leaders).

In writing

… Ezell lied about offering to meet with me (to other leaders).
In writing… Ezell and Christopherson lied about my violating the SPA in a hiring practice when NAMB VP Jeff Christopherson knew it was false (to BCMD leaders) as a part of the cover-up.
In writing… Ezell had NAMB PR Mike Ebert submit a knowingly false press release to the BCMD leadership to spread to the BCMD churches.

In writing

… The press releases to the BP in June 2016 and May 2017 both contain lies that came from NAMB leadership.

In writing

… Ezell through VP Carlos Ferrer and NAMB insurance attorneys, made false claims via a misleading AFFADAVIT of NAMB being a "Supporting Organization" to the BCMD and misled led federal judge with guile by Ferrer.
According to NAMB Trustee testimony… Ezell provided false information to NAMB Trustees regarding his actions and my actions.

In writing

… Ezell allowed knowingly false claims in his defense in the legal response filed in Nov. 2019 as a part of his defense.

In text message

… In Feb. 2015 Ezell agreed to a meeting with BCMD leaders and to meet the BCMD request/requirement for him to bring two NAMB Trustees.  He said he would bring Chairman Chuck Herring and Larry Robertson.  Ezell showed up to the March 11, 2015 meeting with 2 staff members (Christopherson & Davis) and only Trustee Herring, not Robertson nor an advance notice or reason.
Kevin Ezell violated and continues to violate Matthew 5:23-26 and Matthew 18:15-17 and Proverbs 18:17 by not coming to me, by not agreeing to meet, not showing up to meetings, and refusing to have his words cross examined. Kevin has even refused to meet as I am taking him to court. (Mt 5: 25)
Kevin Ezell demonstrates through a variety of acts that he is not living and leading up to the biblical standard in Titus 1:6-9 of "above reproach".  The volume of verifiable deception, the repeated violations of the SBC Constitution and governing documents, the oral, written and text threats, and the violations of US laws with intentional interference to hinder my employment are not above reproach nor acceptable behavior.  During a BCMD Board meeting, Ezell text a threatening message to Board member Thomas Winborn.  A Christian leader is in violation of numerous Biblical commands when he seeks to intentionally damage another person's employment as Ezell did against me, 7 BCMD staff members, Bobby Gilstrap and others that have been shared.
Conclusion
The pattern in this small sample of behaviors is clear.  There is repeated violations of  US laws, SBC Constitution and governing documents and Biblical commands.  The biblical requirement for leaders is to live above reproach, not live above the rules.