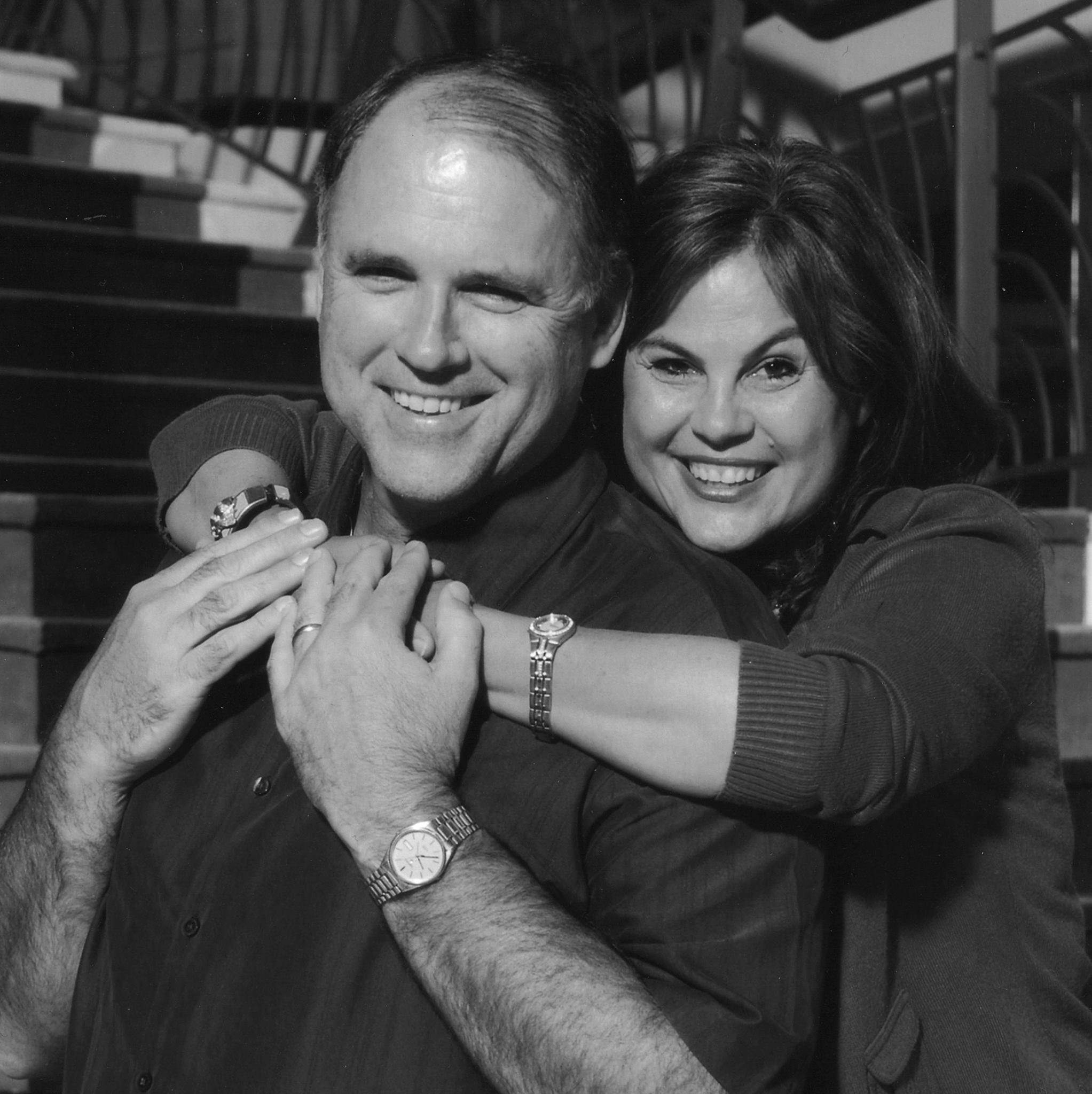 Sandy and I thank you for taking a few minutes to allow us to share our hearts and a few thoughts with you. It hurt us so deeply that the actions of others forced us out, but the deepest hurt was that we did not get to say goodbye or express our gratitude to you for becoming a part of your lives and for you being a part of our lives.
We Loved You Well
We want to tell you how much we loved getting to know you and our time among you and serving our Lord beside you. We loved the great diversity of churches, of people, and of geography of the region. We loved how you took us in and welcomed us with open arms.
We loved being in almost 100 of the churches and getting to know hundreds of pastors and wives.
As you probably know, Sandy and I were "all in" and everything you saw from us was completely genuine. Neither one of us would make it as actors or poker players. What you saw is who we really are.
We were Called to Lead
Your elected leadership asked me to come and to lead you courageously into the future, which I faithfully did.
We want you to know that we followed Jesus as we best knew how. Every decision I made was not for self interest, but to advance the mission and to steward the financial and human resources entrusted to us by those who had sacrificially invested in Kingdom advance through the Network.
We sought to honor those who had built the Network and expand on that work toward a strong future where the Network remained self-determining, self-governing and self-supporting financially, all historic Baptist principles. Others in national positions want to diminish or take that from you. I refused to stand by and let it happen when you were trusting me to lead the Network into the future. You would want to partner out of strength, not weakness.
I dared to trust God, act with courage and resist the efforts to minimize the local and state levels of Southern Baptist life, and I would do it again. I did not move our ministry, lives and hearts to the Mid-Atlantic Region in order to be comfortable, keep a job or not lead the Network forward. I have served in most aspects of Southern Baptist life and I would have been violating your trust to do otherwise.
We were Making Big Strides
You probably had knowledge or a sense things were progressing in many ways. You were right. Back on June 23, 2015 I reflected on our time serving you, I wrote a list of 21 things we saw the Lord do among us in 21 months. 21 Network Advances in 21 Months
The big areas in sequence that Sandy and I undertook with the staff and the churches were…

Get to know and appreciate the unique value of the pastors and the churches.
Set a new climate in the office built around high levels of trust, collaboration, stewardship of financial resources, and alignment of staff to accomplish our mission.
Get clarity of purpose and objectives, and then rebrand and recommunicate the value of the Network to the pastors and churches.
Help the pastors get reengaged with each other and the Network through small groups and events of various types, with targeted events for different types of churches based on size, language, culture, age or stage of church life.
Return an emphasis to the value of each local church, whether a new plant or an established older church as a part of the Network.
We were seeking to help churches to take additional steps of ownership and engagement in their Network.   We were in the process of designing what that looked like so that churches could take the next step forward.
We had begun plans to expand the financial base of the Network and target gifts both now and estate gifts in the future. The region has the resources to have a vibrant Kingdom advancing Network, if the other items are in order and there are high levels of trust and goodwill which is foundational for all work in a volunteer organization.
We were Spiritually Attacked
Like local churches and its leaders, the Network was under Spiritual attack. I tried to warn the staff the attacks would be coming as the Network was advancing, particularly with the new prayer and pastors engagement emphasis that was begun in 2015.
We grieve how Satan was able to attack some staff and pastor leaders in areas of weaknesses and that the purposes of Satan to destroy the ministry has had some success in the Network. In conflict, there is always matters of the flesh, the world and spiritual attack.
In spite of the enemy's attacks and the betrayal and selfish ambition of on the part of some in Network leadership, we would do virtually everything the same way and would again be "all in" with our hearts, minds, and time with you.
Scriptures: James 3:13-16,  2 Tim 2:24-26 
About Our Departure:
Sandy and I want you to know that our departure was not voluntary or carried out in the light or keeping with the governing documents of the Convention, much less Biblical commands. We did not leave to return to family and certainly not because God called us to leave. God was using us and it brought great joy to our hearts to serve God with you in the Mid-Atlantic.
Bill Warren led the efforts that secretly led to my termination.  Warren re-McRaney not told why terminated.  Sandy and I want you to know that we were completely blindsided by Dr. Warren's successful efforts to remove me. Obviously Dr. Warren had to enlist and convince others, but the primary matter falls squarely at his feet. As several pastors have stated publicly and in writing, the leadership of Dr. Warren and others failed me and the Network.
Several pastors investigated these matters and met with staff and elected Network leaders. Should you care to know more about people and processes failures, you can contact Pastors Steve Wolverton, Clint Scott, or James Pope to have your questions addressed or read one or more of several documents some pastors wrote describing the failures in these matters. Dr. Harold Phillips may be willing to share his perspective as well. He has reported that he, too, was blindsided by Warren's efforts, in spite of the fact Phillips as the Admin. Chair was responsible for matters related to staff. I was responsible for giving direct oversight according to the governing documents, yet Warren worked around me and verified nothing with me.
Warren's hands were on all the pieces, yet he NEVER had a single conversation with me as he overstepped his responsibilities as President. According to Phillips, Warren also caught him off guard and worked around him until the plan came together.
Warren was able to lead a coup involving some of my most trusted associates, staff and friends in the Network. What was done was done quickly, hastily, with no verification, no cross examination, and without cause, much less a period to make adjustments if any were found to be needed.  The day after my termination, Warren communicated to Mike Trammell that he believed God was leading him to be the next Executive Director. Simply unthinkable, but he stated it personally and to a group of pastors.
Kevin Ezell's Interference on behalf of NAMB:
You can read the other sections and the attached PDF documents on the blog post to see for yourself how Dr. Ezell interfered, made false accusations, pressured, lied, threatened me, staff, leaders and the Network, and worked around me and through Bill Warren for his purposes after I did not do what he wanted or thought I should do.  His threats were not only against me, but against your leaders, your ministry and mission efforts, and actually against you as the owners of your Network.
After my termination, you should know that Bill Warren revealed to Pastors Clint Scott and Steve Wolverton separately and then later admitted to them in person and in front of me and several other pastors that Ezell had basically told Warren that he would withhold NAMB resources as long as I remained as Exec. Director.  One pastor wrote me, "You were sold for NAMB money."  You can Follow the Money Trail. or read Smoking Gun evidences.
I did not learn of this until June 24, 2015, some 16 days after my termination after Bill told Pastor Scott. Pastor Scott took notes during the conversation and then sent them back to Bill in writing. See Scott to Warren on Ezell
Post Departure:
Having only very few interactions with those associated with the Network since departing in June has been hard on both me and Sandy, but particularly hard on Sandy who could probably call 200 pastors wives names and probably 150 or more pastors by name. We cared deeply for Network staff and church leaders and spouses.
We grieve the loss of relationships that were ripped from us and from you.
We grieve how the trust, goodwill among the churches and the leaders has now been significantly damaged since our departure.
We grieve about the condition of the Network, especially until the sin is confessed and reconciliation and repentance is sought.
Path Forward:
We continue to pray for individuals in the Network, the staff, and the Network as a whole. What was done was outside of God's directives in Scripture and not blessable by God. Some of these patterns did not begin with my arrival, but unfortunately were part of its history that carried forward. We are grieved and we pray for God's mercy and for some leaders to come to their senses and repent.
In addition to several pastors who took a stand in the early days after my termination, the Network needs some additional men with courage to call the Network into account for its actions, because the Bible tells us so and because it would please Jesus and because it is good for the soul to walk in the light.
Biblical objective is to please Jesus and obey Scripture – Repentance, Reconciliation, Restoration, Restitution
We loved our time with you. We are grateful to God and to you for the time and ministry we shared together.
Will and Sandy McRaney
---
As a Southern Baptist, if you have concerns or questions, you can …
Contact one or more members of your trustees who are there to provide oversight to NAMB
Contact one or more of your Executive Committee members
Consider contacting the Executive Director of your state convention
Consider asking your state paper editor to investigate these matters and write their findings
These gentlemen and ladies are there to serve you and the larger mission advance through the SBC.
---
Personal Documents:
---
Mid-Atlantic Baptist Network:
GMB Letter to McRaney No Accusation & Termination Description
Letter from GMB to McRaney indicating no allegations against him & separation explained (2 pg.)
Network Accomplishments in 21 Months
McRaney's late June 2015 reflection on advances in the MD/DE Convention during his 21 month tenure.
07-07-15 Drew Shofner GMB Letter
Letter by MD/DE Pastor on his reflections after reviewing the actions of the MD/DE General Mission Board to terminate McRaney
Warren re-McRaney NOT told Why Terminated
Email by Warren indicating McRaney not told.  THEN, McRaney's email response to Warren with copies to people in Sept. 10, 2015 meeting and select staff members so all would be informed.

Wolverton Reference Letter
Letter from MD/DE Pastor regarding Dr. McRaney after his investigation of the surrounding facts and talking with various leaders in the MD/DE Convention
NAMB vs. Network Timeline Factors 3D
•  3 versions chronicling the actions of Dr. Ezell/NAMB in relating to the MD/DE Convention
•  Stages of Pressure by NAMB – 2 page with phase descriptions
•  Narrative Sequential Summary of Events – 1.5 page description
•  Detailed and Dated Version NAMB Actions Toward MD/DE Convention – 7 pages of dealing with NAMB's actions with MD/DE
---
NAMB Matters